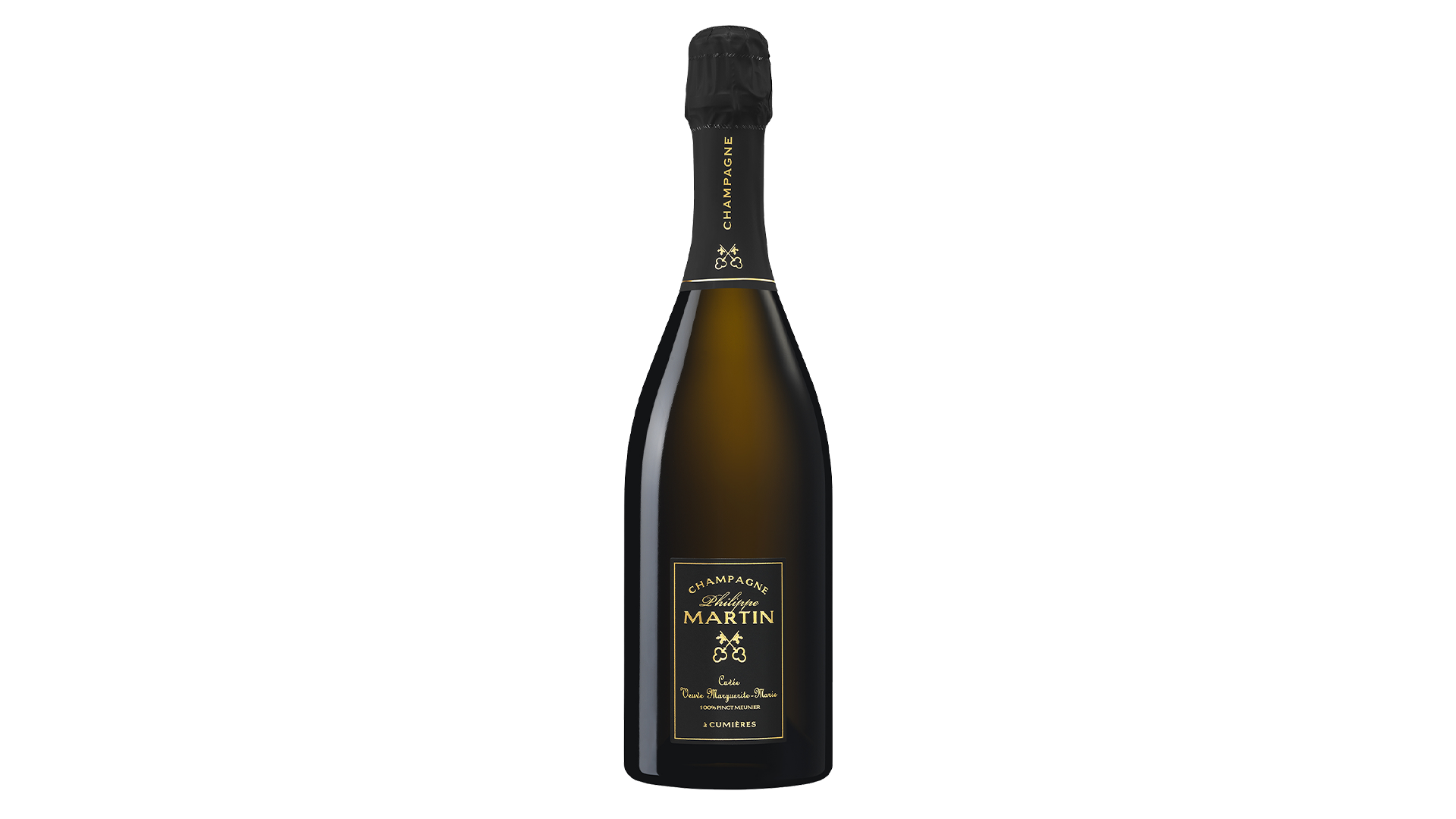 ~ The amazing ~
Balance and freshness

Single-variety white champagne
Adeline MARTIN, the current manager of the estate, created this cuvée to pay tribute to her beloved grandmother.
100% Meunier from the 2018 harvest, from plots located in Cumières, with a chalky soil.
Concerning the vinification, this cuvée is elaborated after a selection of our most beautiful plots of Meunier and by tasting the berries. The 2018 harvest was an exceptional year both in quantity and quality.
Malolactic fermentation was carried out on this wine. The final alcohol level is 12°. 
We have chosen to age the wine on laths for 3 years. Disgorgement was carried out regularly in 2022, with a Brut dosage of 1g/L.
Ageing potential: 2 years 
A beautiful pale gold colour. The bubble is fine and discreet. 
On the nose, aromas of toast, pear, apple and cooked fruit. 
On the palate, it reveals delicious aromas of pears and biscuits. The attack in the mouth is fresh and elegant, lively and intense. The finish is energetic and powerful.
Serving temperature: 8/9°C 
Food pairing and Champagne
It goes well with dried tomato toast, sushi, grilled scallops, halibut fillet with Espelette chilli, salmon tartar with pink berries, fresh goat's cheese with clementine supreme, peach bavarois, tropical fruit skewers (mango, pineapple, orange, papaya, etc.)
Original and unexpected cuvées
for exceptional moments and special occasions

Rosé Champagne
Maceration method
Single-varietal white Champagne with aging in oak barrels
Single-varietal, single-plot white Champagne with aging in oak barrels.