Our Champagne House is part of a history, know-how and family traditions that have been perpetuated since the 18th century.
Renovating the residence which saw the birth of several generations of our family and opening it up to our visitors responds above all to our desire to share: sharing the fruits of the terroir, sharing the love of the profession of winegrower but also sharing a little of this history which makes the longevity of our House.
This is why the setting of the family home was essential: the building where we welcome you is the cradle of our history, just as the land is the cradle of the Champagne that we produce.

Each suite is associated with a parking space in the immediate vicinity.
When the weather permits, our visitors can take advantage of the outdoor spaces to relax and taste our Champagne.
On the ground floor, a common lounge and a breakfast room with refined decoration open their doors to you.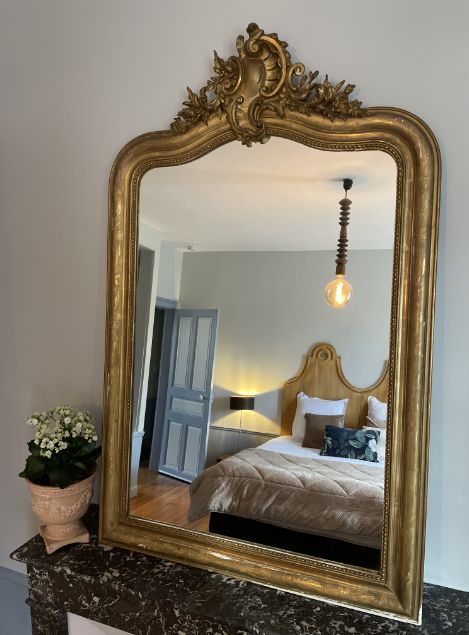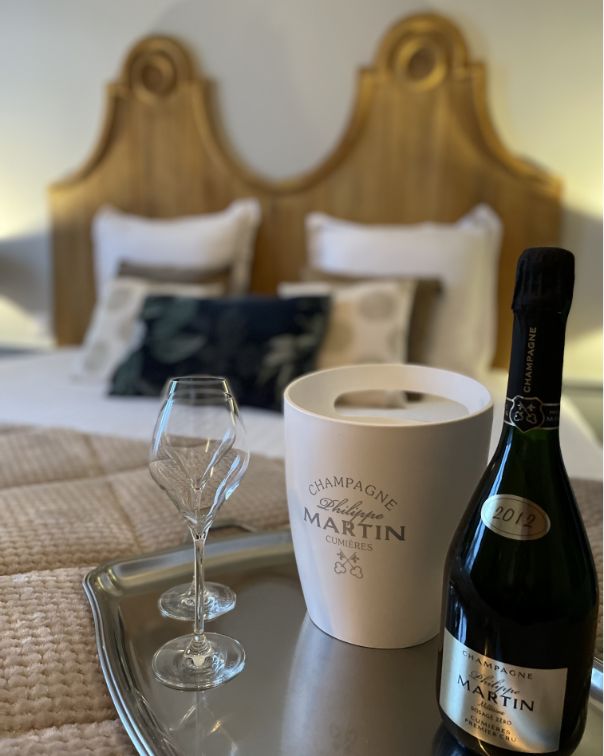 Upstairs, each suite consists of a bedroom, a living room with minibar, a shower room and WC. To this end, you will find the prices of our various services in the suites, as well as a minibar.
On request we can organize a commented tasting of our Champagnes.