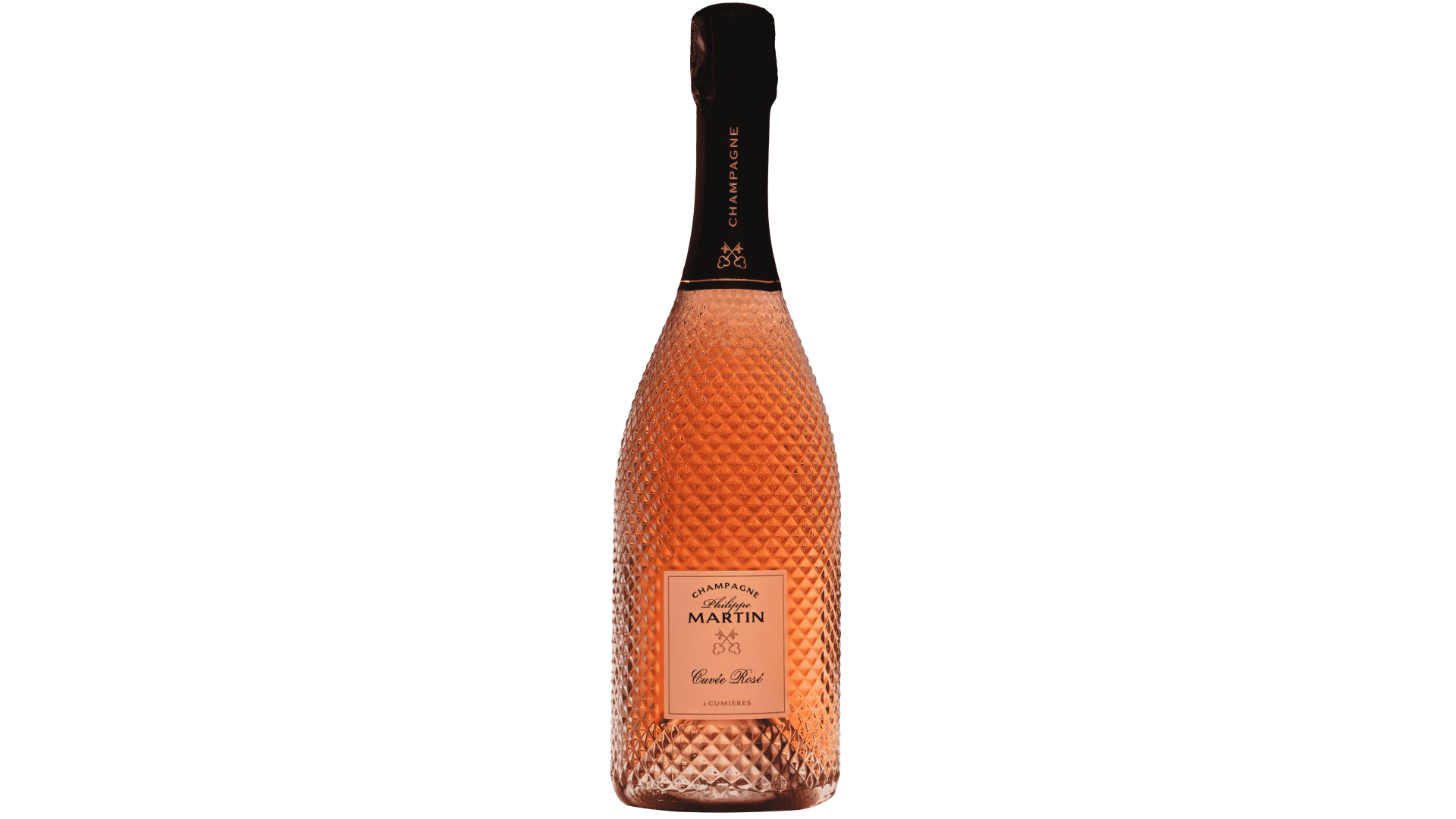 ~The essential~
Fresh and dynamic

Champagne rosé
Blending method
Blend of 45% Pinot Noir, 45% Meunier and 10% Cumières Rouge (Coteau Champenois) from the 2021 harvest, coming from plots located in Cumières and Hautvillers, with a chalky soil.
Concerning the vinification, this cuvée is elaborated after a selection of our best parcels and by tasting the berries. We make the red Cumières ourselves on the estate, which we then blend with the selected white wines. It is this combination that gives it its beautiful colour.
Malolactic fermentation was carried out on this wine. The final alcohol level is 12°. 
We chose to age the wine on laths for 15 months. Disgorgement was carried out regularly in 2023, with a Brut dosage of 8g/L.
Ageing potential: 2 years 
A young, fresh, flowery and slightly fruity rosé. A beautiful effervescence when poured, a continuous rise of bubbles, a thick and continuous cordon.
On the palate, it has a rather frank attack which brings a very pleasant freshness. Light red fruit notes mixed with rose notes. 
Serving temperature: 8/9°C 
Champagne rosé is considered as a wine for pleasure and celebration, it will be perfect as an aperitif, during your barbecues, with salads, tajines, rack of lamb, but also a sheep's milk cheese or a dessert with raspberry ice cream.
Perfect for sunny days and relaxing moments with friends.
Original and unexpected cuvées
for exceptional moments and special occasions

White Champagne, blend of several years