Major Champagne of our house,a vintage prepared from our Pinots Miller of the Valley of the Marne of Verneuil, our Pinots noir of Cumières decorated with chardonnays of Vitry François, quite representative of our vineyard. However, with a Pinot Miller bringing the curvature to this Vintage, what makes it a wine of body. a vintage to be tasted at any time of the day and in any opportunities.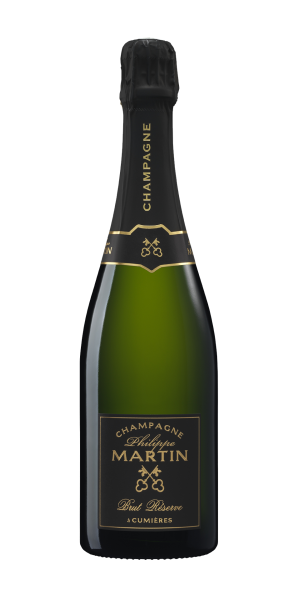 A champagne consisted for 46 % of wines of reserve  And 54 % of the grape harvest 2014.
Stemming from the assembly of three big champenois vines:
15 % of Chardonnay,
50 % of pinot noir,
35 % of pinot Meunier.
The wine was bottled at the beginning of 2015 and the first disgorging took place 15 month later with a dosage of around 10g/L.
A champagne presenting a beautiful dress to the pale golden tint. Its nose, discreet, opens on fruity notes and of candied fruits. The spare vintage exists in brut or in semi-dry.
Champagne aperitif, festive, friendly. Enjoying themselves throughout the day and night.