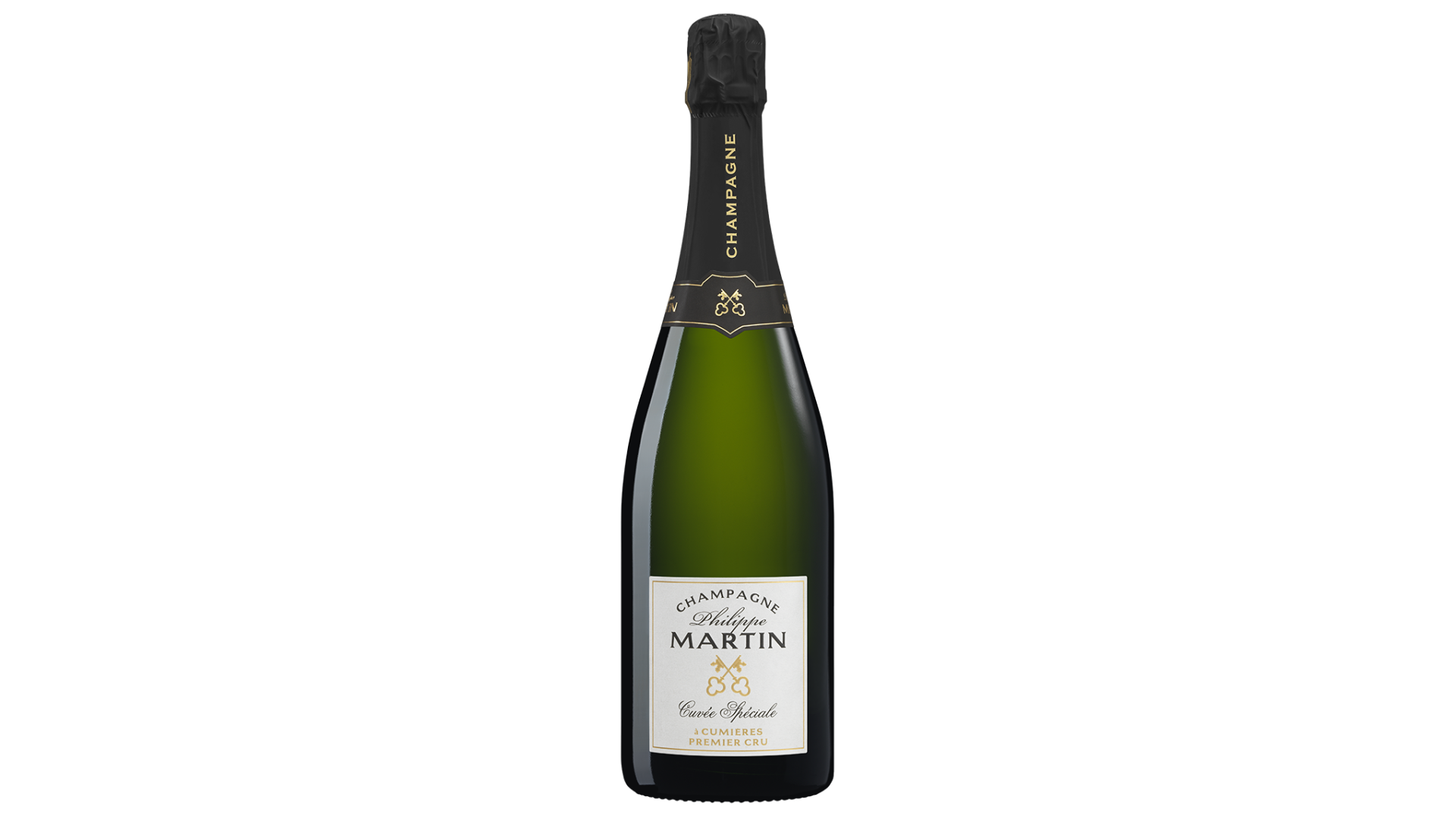 ~ The essentials ~
Balance and freshness

Blend of 50% Pinot Noir, 35% Chardonnay, 15% Meunier from the 2019 harvest, coming from plots located in Cumières and Hautvillers, with a chalky soil.
Concerning the vinification, this cuvée is elaborated after a selection of our best Chardonnay parcels and by tasting the berries.
 Malolactic fermentation was carried out on this wine. The final alcohol level is 12°. 
We chose to age the wine on laths for 2 years. Disgorgement was carried out regularly during the year 2022, with a Brut dosage of 7g/L
Ageing potential: 2 years 
A pale gold colour, with light green reflections, the wine is brilliant, the effervescence is beautiful and continuous, creamy in the mouth. 
A fine fruity and flowery nose, typical of Chardonnay. We find some notes of red fruits rather representative of Pinot Noirs. The nose opens with notes of tobacco, candied fruits, dry hay, dried fruits which show notes of positive evolution. 
The attack in the mouth is beautiful, fresh, powerful with a mixture of red and white fruits. It is a fresh, generous wine, the palate is balanced, structured by the Pinot Noir.
Serving temperature: 8/9°C 
Food pairing and Champagne
It will be ideal as an aperitif, but will also accompany your meals with chicken in Champagne, veal fillet, parma ham, beef in jelly, and fish such as sea bass, hake and bream.
Original and unexpected cuvées
for exceptional moments and special occasions

Champagne rosé
Blending method
White Champagne, blend of several years