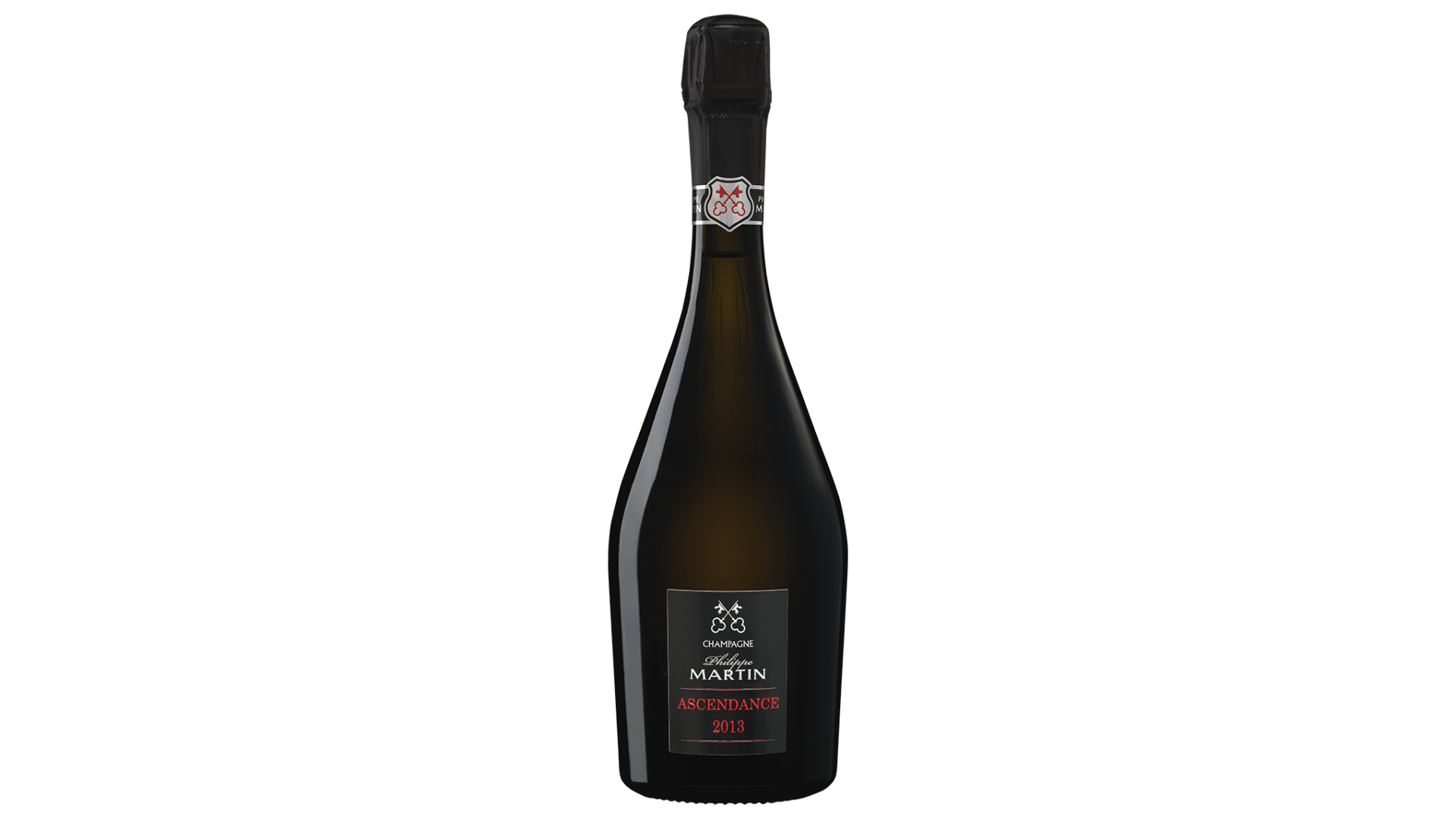 ~ Authenticity ~
Special Cuvée 130 years of the House

2013 vintage white Champagne, 1er Cru
The year 2022 marks the 130th anniversary of the Domaine. The name "Ascendance" (meaning "Anscestry") has been chosen to pay tribute to all the past generations of the MARTIN family who have preserved and passed on the know-how and love of our daily work.
A blend of 50% Chardonnay and 50% Pinot Noir from the 2013 harvest, coming from a parcel located in Cumières, with a chalky soil.
As for the vinification, the 2013 wines are elegant, typical, lively and balanced, with a good maturity. The selection is made by tasting the berries. Malolactic fermentation was carried out on this wine. The final alcohol level is 12°. 
We have chosen to age the wine on laths for 8 years. Disgorgement was carried out regularly during the year 2022, with a Brut dosage of 3g/L
Ageing potential: 2 years 
This Champagne has fine bubbles and a pale gold colour. On the nose, we find notes of hay mixed with candied fruit and especially candied lemon.
The palate is balanced and generous. The finish is fresh and long, returning to the aromas of the nose.
Serving temperature: 8/9°C 
This Champagne will be the perfect accompaniment to your poultry and seafood dishes. Not forgetting a good cheese platter!
October 2022: Favorite of the Salon "Saveurs et Terroirs" of Mr. Nicolas DECHERI, Chef of the Restaurant Le Repère in Mandelieu-la-Napoule - 06210, France
Des cuvées originales et inattendues
pour les moments d'exceptions et les grandes occasions

White Vintage Champagne from 2012 harvest
Zero Dozage