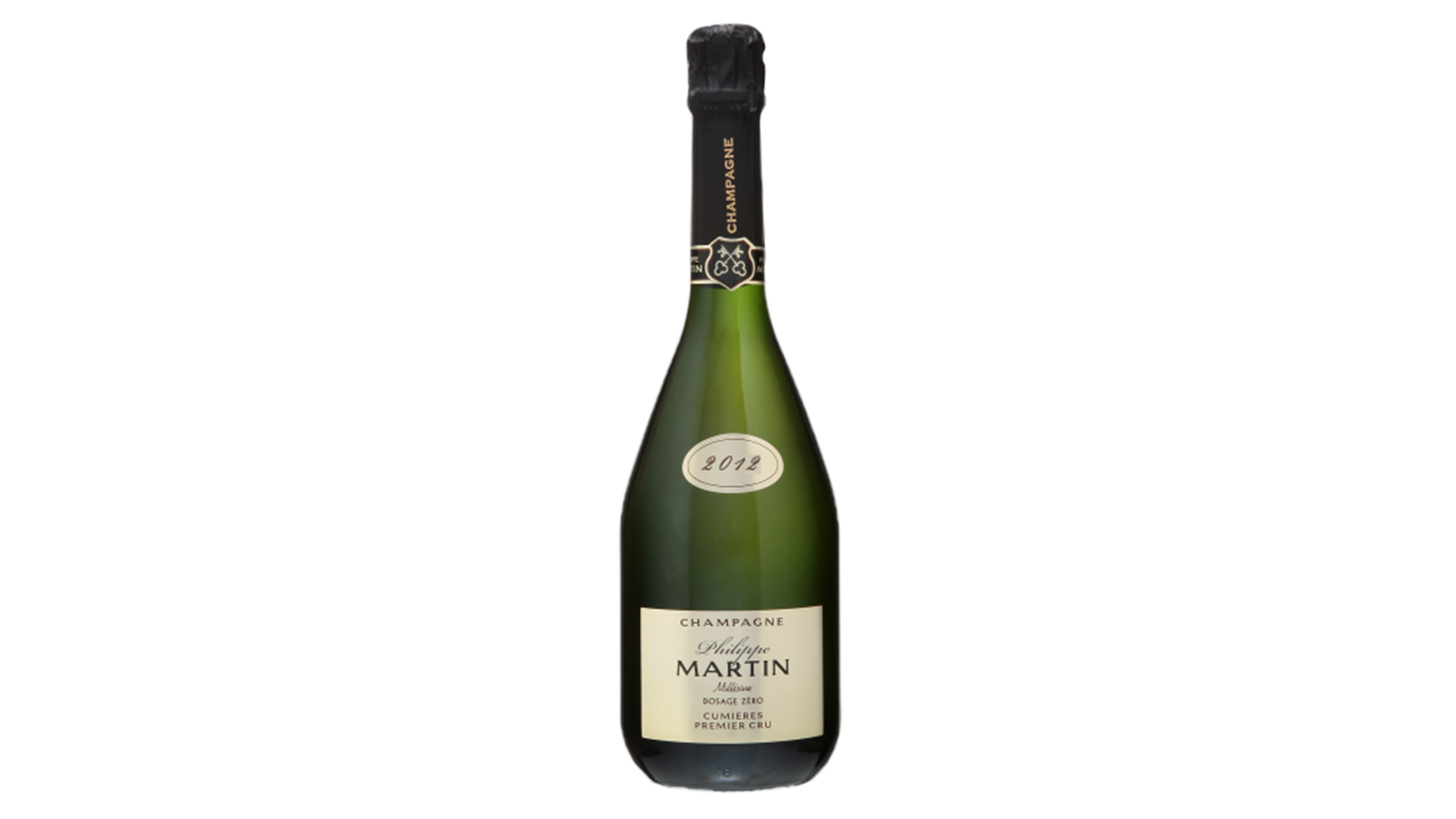 Millésime 2012 - Zero Dosage
~ Authenticity ~
Elegant and structured

White Vintage Champagne from 2012 harvest
Zero Dozage
Blend of 50% Pinot Noir, 50% Chardonnay from the 2012 harvest, coming from plots located in Cumières, with a chalky soil.
Concerning the vinification, this wine is elaborated after a selection of our most beautiful plots of Chardonnay and Pinot Noir of Cumières and by tasting the berries.
Malolactic fermentation was carried out on this wine. The final alcohol level is 12°. 
We chose to age the wine on laths for 9 years. Disgorgement was carried out regularly in 2022, with a Brut Zéro (also called Brut nature) dosage of 0g/L added sugar.
Ageing potential: 2 years
A luminous pale gold champagne with a creamy mousse on the palate. 
On the nose, you will find fruity notes from the Chardonnay and Pinot Noir grapes as well as hints of dried fruit and caramel from the 9 years of maturation in our cellars. 
On the palate, the attack is fleshy, fruity and frank, followed by all the vivacity of a brut zéro. The finish is long and fresh, with characteristics of citrus and small red berries, showing the blend of the two selected grape varieties, with some notes of dried fruit and almond.
Serving temperature: 8/9°C 
The Champagne Millésime 2012 is perfect to accompany delicate dishes such as seafood platters or fine grilled fish. But it can also be very pleasant with foie gras, or simply as an aperitif thanks to its "smooth" effect.
Original and unexpected cuvées
for exceptional moments and special occasions