Un millésime préparé à partir de nos meilleures parcelles de Chardonnays et Pinots Noirs de Cumières.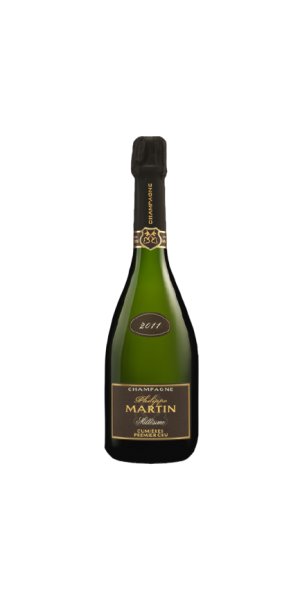 A vintage made from our best chardonnay and Pinot Noirs plots in Cumières. The wine was bottled at the beginning of 2007 and aged in our cellars for 10 years.
Disgorging was at the beginning of 2018 with a dosage of 8g/L.
The Vintage boasts a golden tint with green lights.
At first, we can find spiced breads on the nose, alongside dominant honey aromas, morello cherries and kirsch.
On the mouth, the Champagne is supple. It is oily and balanced with a nice length. The lingering taste is long, with notes of dried fruits and almonds.
This Champagne can accompagny dishes such as veal sweetbread, scallops or mushroom risotto. It can also accompagny vanilla ice cream ith warm cake.