Un millésime préparé à partir de nos meilleures parcelles de Chardonnays et Pinots Noirs de Cumières.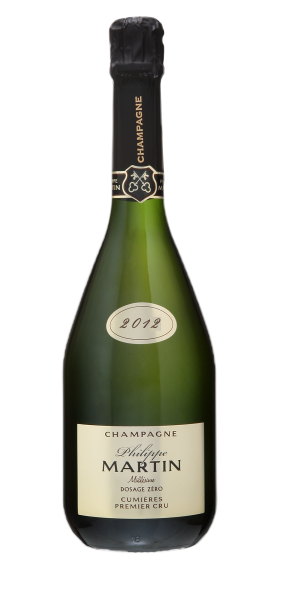 After the sunny and fresh summer end, wines are balmanced well and strong. They are expressive and faithful to the characteridtics of their terroirs. The Chardonnays produce balanced wines and the Pinot Noirs are elegant and structured. It 's a wonderful vintage.
A vintage Champagne made from our best Chardonnays and Pinot Noir plots in Cumières.
The wine was bottled at the beginning of 2011 and aged in our cellars for 7 years. The disgorging was at the beginning of 2018.
A luminous, pale gold Champagne with green glints. several stings of delicate bubbles entwine to create a permanent stream. The foam is creamy on the mouth.
Ameaning nose mixing fruity notes some Chardonnay in the fruity of the Pinot Noir and the notes of dried fruits coming from the ageing of 7 years in our cellars.
In mouth, the attack is fleshy, fruity, franck, followed by all the liveliness of a zero crude oil. Finale long and fresh, let's take out again characteristics of citrus fruits and small red berries showing well the assembly of the Pinot Noir and Chardonnay with some notes of dried fruits, almond.
A Champagne of aperitif, wich can also accompagny seafood platters or grilled fine fishes (St Pierre, Wolf, Bar, Burbot (monkfish)), but also during your evenings with friends.